VanRiet is a specialist in transport and sorting solutions. About two hundred people work at VanRiet and this number is steadily increasing. Approximately 40 new employees were hired last year, and this year there are already about 35. HR manager Caroline van Hardeveld has the task of connecting the very specific target group to VanRiet.
As a company, we have grown and innovated strongly in recent years. Therefore, HR was under considerable pressure on the number of candidates to be hired. In addition, the tight labor market in this highly specialized sector meant that we regularly had to turn to secondary agencies. In the end, they added relatively little and we did not find it a cost-effective collaboration.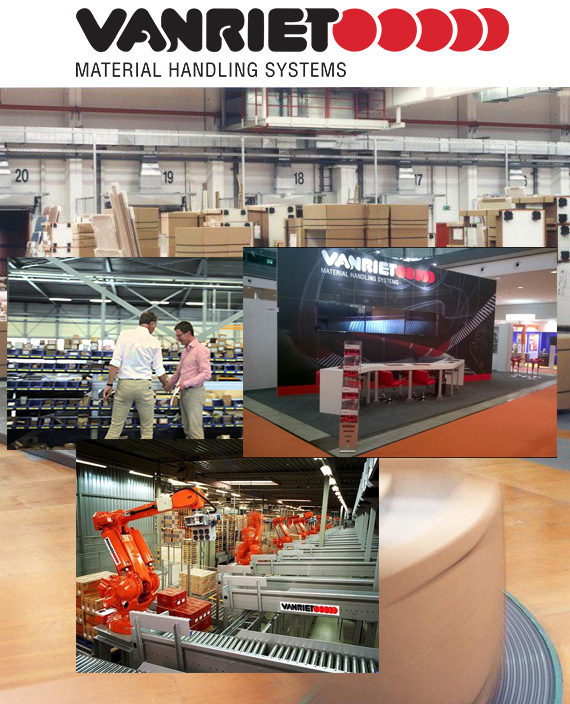 And so VanRiet decided to focus on recruiting employees itself. "We want the best candidates to commit themselves to our organization for a longer period and therefore recruiting on our own will work better. Recruitment Process Outsourcing from Yoores has proved to incorporate everything we need."
Flexible forms of service
Yoores Corporate Recruiter Kim Werensteijn now manages the majority of VanRiets vacancies. Van Hardeveld: "For relatively easy to fill vacancies, we ask Yoores for a modest form of service, in which we post the vacancy on our job site and via LinkedIn and Kim does the first screening. We opt for full service for the more difficult vacancies. Kim and her team perform the entire search and they also guide the selection process.
Lots of extra attention from potential employees
A pleasant side effect of using RPO, according to Van Hardeveld, is that VanRiet receives a lot of extra attention from potential employees. "This is partly due to all the exposure that VanRiet receives through the advertisements on LinkedIn and job boards. People who are approached via Yoores share that with other candidates. The number of people who are now registering on our job site has increased considerably. We are also attracting a lot of potential employees to our job site because we are now much more visible on the job market."
Reasons to switch to RPO
Vacancies are filled faster
The quality of the candidates increases due to a larger scope
Employer branding is built
HR is relieved
Quality perception of candidate goes up
Database of potential candidates
Cost reduction
Build up a database of candidates
By using the ATS (Applicant Tracking System) of Yoores, VanRiet is also building a database of candidates. "If I need someone for an administrative position, I can easily see whether suitable candidates have applied in the past period. The flow of applicants is so well organized. In fact, our target group candidates are often approached as the labor market is tight. If that is done by an external party, it is usually not very attractive for the candidate, but if we as a company approach a candidate directly, we notice that it gives confidence."
Use of innovative resources
The suitable candidates always talk to HR, as was the case in the past. Van Hardeveld: "We want to stay involved and build up a relationship at an early stage, that's why we do the second-round and final discussions ourselves. We also made agreements about what the sourcing team behind Kim does.The innovative resources that Yoores uses are a big plus Van Hardeveld thinks. "For example, Yoores recently took the initiative for a video that explains what a PLC software engineer does, which systems we use and how advanced we work. Very important for our target group. "The reactions are therefore enthusiastic.
Who preceded you