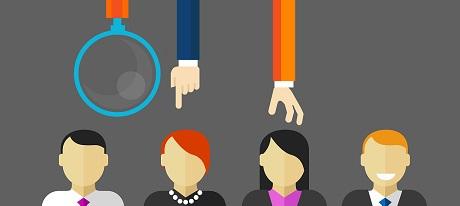 Here are 4 common mistakes by Hiring Managers and how to easily fix or avoid them.
1. Performance-Based Hiring
So let's get the most obvious thing out of the way. A candidate who qualifies for the job and is invited for an interview, is not there to have a beer with you! One of the most common phrases we hear is 'he/she is probably good at the job, but I can't imagine having a beer with this person.' Don't get me wrong: a good fit within the company culture is important, but hiring someone based on their performance will yield much better result than their ability to drink a beer with you. It's about finding the right balance.
Performance-Based Hiring is about focusing on performance, and not on competencies.

2. Control your excitement
A similar 'reverse' is also a true. If a candidate has an great performance record and does very well during their first round of interviews, do not get too excited in front of the candidate. We've seen it happen many times that candidates get overconfident for their second interview and completely mess up. Again, don't get me wrong: a positive attitude or a compliment is always a good thing when someone is doing a good job, but providing a candidate with the feeling they already landed the job, will not (in most cases) help the rest of the hiring process.
3. Stay relevant
What also doesn't help is presenting the candidate with irrelevant work content-related questions or judging on irrelevant metrics. Asking a potential manager of a team of technicians, who needs to improve the culture at the job, if he knows the name of a very specific nut or bolt is just as irrelevant as asking the technician about his people management skills. This seems straight forward, but asking (really) irrelevant questions happens often, also in less over-the-top examples. Another example of this are cases that have little to do with the actual job requirements. Make cases relevant by constructing them around a situation that could actually occur for this specific person on this specific job.
Something that also often occurs during the hiring process, due to feedback from the market or changes within the organisation itself, are changing job profiles. If this occurs, change your interview questions accordingly to match the new job requirements.
4. Make your candidate feel comfortable
And last but not least: everyone gets a little nervous during an interview. If you notice someone is underperforming due to his or her interview-stress, give them a helping hand by asking a couple of easy (personal) questions to pave the way for a successful interview in which the candidate feels more at ease. There is a time for challenging rapid-fire questions and a time for taking it down a nudge.
Curious how Yoores can help your organisation? Contact us for more information!
Xander Koster
Talent Acquisition Specialist

Yoores Recruitment Solutions
Empower your recruitment