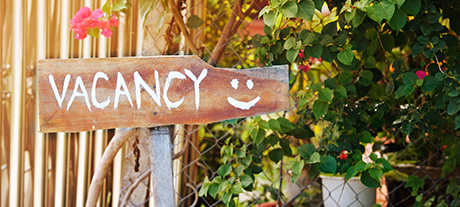 Én voeg wat informatie over de organisatie toe en presto: een vacaturetekst.

Helaas blijkt uit de praktijk dat het schrijven van een goede, nee de beste, vacaturetekst voor veel organisaties nog steeds een uitdaging blijkt. Daarom hieronder een aantal tips voor het schrijven van een goede, nee de beste, vacaturetekst.

Vermijd de clichés
Het schaap met de vijf poten dat fungeert als spin in het web en niet bang is om hands-on én strategisch te acteren als volwaardig sparringpartner. Nee. Gewoon nee. Vermijd alle clichés en beschrijf in duidelijke woorden naar wat voor type persoon je op zoek bent voor je vacature.

Schrijf voor de doelgroep
Je kunt niet iedereen volgens één format aanspreken. Iedere functiegroep en doelgroep verwerkt op een unieke manier ontvangen informatie. Daarom is het van belang om je tekst qua informatievoorziening en tone of voice te laten aansluiten op je doelgroep. Een marketeer spreek je immers niet aan met teksten voor een oogarts, toch?

Kies een duidelijke functietitel
Veel beroepen kunnen met diverse functietitels worden aangeduid. Zo kan een webdesigner ook een front-end developer zijn, en kan een servicemonteur ook een servicetechnicus worden genoemd. Voor zowel de communicatie richting je doelgroep als de vindbaarheid van je vacature is het dus belangrijk dat je de juiste functietitel gebruikt.

Presenteer je organisatie als werkgever
Natuurlijk is het interessant om te vertellen hoe groot je organisatie is en hoeveel vestigingen er wereldwijd zijn. Maar een sollicitant wil uiteraard ook andere informatie zoals hoe het team eruitziet en hoe een werkdag eruitziet, maar ook wat de extraatjes zijn. Biedt jouw organisatie bijvoorbeeld een dagelijkse lunch of een sportabonnement aan, presenteer dit dan ook op een manier die bij jouw organisatie past.

Nu kun je aan de slag met het (her)schrijven van je vacatureteksten. Vergeet niet dat je ook een goede werken-bij omgeving nodig hebt om de vacatures op te plaatsen.

Naresh Sital
Global Marketing & Communications Manager

Yoores Recruitment Solutions
Empowering Recruitment