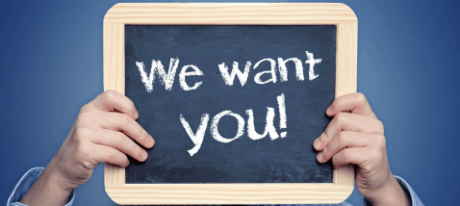 In my post from two weeks ago I already discussed the subject shortly: how to use social media in job marketing. Because social media are such a valuable tool, they deserve a post of their own. The introduction of social media started somewhat of a revolution in the recruitment world. The days when newspapers and magazines had a monopoly on job ads are long gone. Instead, more and more companies are using websites like LinkedIn to directly connect with potential candidates. But there are more possibilities, Twitter and Facebook are often overlooked possibilities. Maybe less focused on the professional "side of life", but both containing an enormous user base and tools for promotion. And then there was Instagram, the new shining star, maybe less relevant for direct recruitment, but still a good branding tool. I will cover each medium briefly and discuss their strongest features.


1. Linkedin
Of course LinkedIn is the best known professional network to date. Studies shown that over 93% of American companies use LinkedIn as their primary recruitment network. This is for a good reason of course. LinkedIn contains the most relevant data for recruiters, since user profiles act as virtual curriculum vitae's. This huge amounts of data makes it possible to search for very specific characteristics: studies, skill sets, experience, certificates, etc. LinkedIn offers special tools for recruiters to search through the pile of data and reach candidates easily. For example: InMails can be used to reach people outside your network, no introduction or contact information required. Another big advantage of LinkedIn is the availability of successfully employed users, the so called passive candidates (contrary to job boards). Most of the passive users are not actively looking for new opportunities, it's your task to convince them otherwise. By including passive "candidates" in your search you're effectively increasing your talent pool by a thousand fold.


2. Facebook
The well-known "social equivalent" of LinkedIn. At this point, all big companies are active on Facebook, mostly for brand and product marketing activities. The recruitment opportunities are often overlooked. Facebook has a large user base and contains valuable recruitment data. It's also a place where both active and passive candidates 'hang out'. Smart companies are creating "work at" pages on Facebook, as a platform for their recruitment activities. Facebook has special tools that facilitate these recruitment activities. Employers can use an array of apps (both from Facebook or external developers) to create an overview of their job listings and use promotional tools to market individual listings. In theory reaching up to 1.55 billion people (November 2015). Another great feature is the open character of communication on Facebook. This gives candidates the possibility of asking your recruiters question about job openings and have a direct line of communication.


3. Twitter
In my opinion less suited for active recruitment, but valuable for spreading "the word" about your employer brand and job openings. With a "work at" Twitter account you can share listings from your career site. Your network does the rest: it turns out that a retweet happens much more easily than a Facebook or LinkedIn share. A few retweets from influential users and your listing is out there. Another way to use Twitter is for the purpose of employer branding (see my post from last week). A good example of this is the "Life at Google" Twitter account. Google not only uses this account to post job openings. They also post about what's it like to work at Google, through videos, pictures, blogs, etc. Thereby building on their already legendary reputation as an employer.


4. Instagram
The "new" kid on the block, mostly used by the younger demographic, but increasingly popular with students. When used right, Instagram can be a way to market your employer brand to a younger audience. Especially useful for companies with a lot of entry positions. Try to tell a story about your company through pictures, use your people, office and clients as the 'décor'. Lesson number one is to be authentic. Don't try too hard to be cool. Students (and younger people in general) will notice this immediately. Try to create your own story and stick with it.


Of course this post only covers the tip of the iceberg. Each medium deserves an in depth study of their own, unfortunately a blog is not suited for this. When you're interested in the opportunities that social media offers and want to know a little bit more, send me a message. I'm more than happy to help out.


Edwin Noordeloos
Yoores Recruitment Solutions

Empowering your recruitment