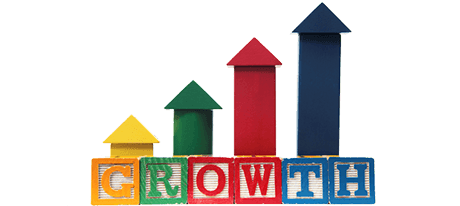 Today I will go into detail about RPO and its benefits in a more extensive post. I will show five benefits of RPO that help your recruitment activities. Business as usual in the US, well established in the UK and making a rise to fame in the Netherlands. 2015 was a good year, not only for Yoores, but for the Dutch RPO industry as a whole. More companies than ever decided to take the big step and were introduced to the numerous benefits that RPO has to offer. Yet, we also encountered uncertainty and questions at the companies we visited. In the Dutch language there is a proverb that relates to these cases: what the farmer doesn't know, he won't eat. Therefore, an important part of my work is to 'raise awareness' about RPO. This blog is one way to do this.

First, a short refresher on RPO. At Yoores we work as an extension of our clients. We take over all recruitment activities, but keep intensive contact with the clients HR-department and hiring managers. This focus, on cooperation, distinguishes our way of working from the regular recruiting agencies in the Netherlands. When working with RPO the focus is on the long term, regular recruitment focusses on the short term. We do not only try to fill empty positions quickly and efficiently, but also work on the employer brand of the client. Sounds good right? In practice, it's even better. Today, I will present five reasons why your hiring policy will benefit from RPO. So what are you waiting for?


1. RPO improves your Employer Brand
When working with RPO, we always look at the bigger picture/long term. That's why we not only fill open positions, but also actively work on improving the employer brand of our clients. By improving a companies employer image we can increase the amount of responses on job openings. This won't happen overnight, it takes effort and time to build a employer image. We use different platforms when working on an employer image. For example, obvious choices are LinkedIn, or a recruitment website. But there is more. Less obvious options can be effective as well (depending on the client): Facebook, Twitter, Instagram, Magnet,me, etc. all have branding potential. Altough employer branding is a relatively young concept, its used intensively by many succesful companies. Google is a name that quickly comes to mind, but closer to home we find succes stories as well. Heineken, KLM, ING and Unilever are Dutch companies that are actively working on their image as employer and not without results! These companies are often the first choice of (younger) talent, looking for a job.

2. RPO reduces the time to hire
When starting the RPO process, we always look at ways to decrease the time-to-hire for our clients. In most cases this happens in three different ways. Long term: by building an employer brand we increase the amount of responses on a clients job openings. Short term: for a 'quick fix' you can try job marketing, promotion of individual openings, a smart way to increase the response to listings. A third way to decrease the time-to-hire is streamlining the end-to-end process at our side. So planning telephonic interviews, regular interviews, meetings, etc. in a time efficient way. These three steps make it possible to finnish the whole process in 4 to 6 weeks. Our clients never have to wait long for new talent.


3. RPO reduces the cost-per-hire
If we look at the average company, internal recruitment is always coupled with high overheads and a waste of time and resources. RPO is an efficient way to refduce these costs associated with recruiting talent. By designing a streamlined, yet effective process, cutting overhead and waste, it becomes possible to reduce total costs. In the case of Yoores, our clients save on average 36% on their recruitment costs, compared to their old situation. Higher savings are possible as well. We have clients that experienced their recruitment costs go down by 50%. Ofcourse, this also depends on the state of the recruiting policies before the introduction of RPO. The bigger the mess, the bigger the potential savings.


A second advantage of a RPO construction is that the costs for recruitemnt are variable to your budget. Our clients can therefore easily scale the amount of work they outsource to Yoores. When a market change causes an increased demand for talent, they can easily increase their hires. Ofcourse, this works the other way around as well: when there is less demand, you can scale down.


4. RPO increase quality of service
Satisfied stakeholders are another important goal when starting the RPO partnership with a client. We not only target the stakeholders inside an organization, but try to improve the experience for the candidates as well. Altough just one person will be hired in most cases, it's still important for the other candidates to leave the process with a positive experience. This is not just altruistic. A candidate that had a bad exerperience during the interview process is more likely to bad mouth a company, which in turn is bad for the employer brand. The biggest complaint on the candidate-side is the lack of information and transparancy during the interviewing process. We take away this frustration with the implementation of fixed communication moments and most of all, honesty. We never lie to candidates and always try to answer their questions as fast as possible. If we say we call on Monday, we will call.


5. RPO unburdens HR
I encountred companies that have their HR staff work two fulltime positions: that of HR officer and recruiter, leaving HR overstretched. Ofcourse, the quality of both recruitment and regular HR functions didn't benefit from this. When we start the RPO process and take over the clients recruiting activities, the quality of HR services quickly returns to normal levels (in most cases).


Still not convinced about the benefits of RPO? Leave a comment! I will try to respond as quickly as possible and answer your question. Specific questions about RPO and your organization? Contact us. I will then try to adress the specific opportunities and challenges for your organisation.


Edwin Noordeloos

Yoores Recruitment Solutions

Empower your recruitment