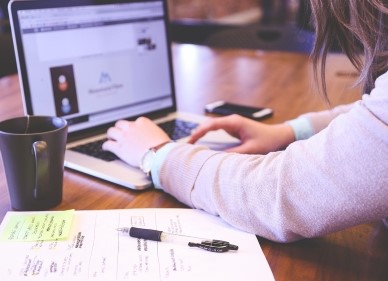 Dat is best bijzonder hoor ik je denken, in deze tijd waar veel meer vacatures open staan dan dat er mensen zijn die werk zoeken. Sollicitanten wachten nog altijd lang op een bevestigingsmail, een status update, een uitnodiging en ja, zelfs een afwijzing blijft vaak uit. Meer dan 60% van de sollicitanten geeft aan dat zij überhaupt niks hebben gehoord na een sollicitatie. En geloof ons dat vertellen ze ook door.


Foutjes kunnen er natuurlijk insluipen, in de wirwar van geprinte cv's in postvakjes of Excel lijstjes met binnengekomen sollicitaties zie je soms wat over het hoofd. Hierdoor wacht een kandidaat soms onnodig lang op een bevestiging.
In het proces daarna blijft transparantie en communicatie helaas ook vaak uit. Dit heeft alles te maken met de procesinrichting, de interne communicatie en natuurlijk tijd.


De basis voor een optimale Candidate Experience bestaat uit tijdige, correcte reacties naar alle sollicitanten. Zorg voor een helder proces waarbij de kandidaat in elke stap wordt meegenomen.
Wanneer dit niet het geval is zien we in de praktijk dat een zeer geschikte kandidaat in die "wachttijd" een aanbod accepteert van een andere werkgever. Daarnaast komt deze minder positieve indruk van de kandidaat vaak nog wel ter sprake, zonde!


Stel je nou even voor dat jullie één centrale cockpit hebben, waar alle sollicitaties direct binnenkomen, dus geen losse e-mails meer naar maar een volledig geautomatiseerd sollicitatieproces. Geen zorgen meer over administratieve verwerking, opvolging en interne communicatie. Alle kandidaten worden 100% tijdig en correct geïnformeerd, zonder dat jullie hier omkijken naar hebben.
Klinkt goed toch? Helaas blijft software en automatisering een kostbare investering.
De komende periode helpen we weer een aantal organisaties met een minimale investering deze verbetering te realiseren. Benieuwd of jullie kunnen aansluiten? Neem gerust contact met ons op.
Jasper Mollink
Sales Consultant
@:
Yoores Recruitment Solutions
Empowering Recruitment