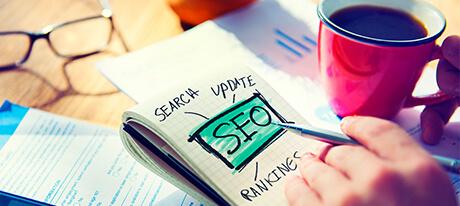 However, you do not just want to spread this vacancy into the wide world, you directly want to reach your target audience with the right content. Go for quality not quantity. We have three goals while doing this: applications, interest and involvement.

The job description is very important, in order to reach and attract the right candidates. You can write the most attractive job description that would motivate many potential applicants to apply for the job. But as long as the vacancy does not reach the target group, applications will fail to appear. In addition to spreading the vacancy through job boards or social media, Search Engine Optimisation (SEO) plays an important role. You want to be found as high as possible in the organic search results.
Nevertheless, the people who visit your job description via organic search results are the people who actively searched for your vacancy. You have the control over the elements that will help your job description come up higher in de search results through the use of SEO.
With a few adjustments to your job description, you can make your vacancy better visible. Have you ever considered that the job title the company uses may not be the title that your target audience searches for? Which words are the most common in your job description? Are these in fact the words you want your job description to be found for?
Strong introduction
A strong introduction is important. Not only for the reader, because you want to capture the reader's attention. But also, because the words that you use in your introduction play a big role in making your job description more SEO proof. If the keywords that a person is looking for are found higher in a text, the higher value Google gives to his page.
Trends
You want to use the right keywords in your job description. The words that your target audience use when looking for a new job via search engines. Research is certainly not an unnecessary luxury and improves the Search Engine Optimisation of your job description.
Behind the scenes
Not only is your job description important when making your vacancy SEO proof, the layout of the webpage is also very crucial. For example, double check your URL and make sure you do not mention important keywords in "rich media" such as Adobe Flash Player or JavaScript.
Balance
OK, now you have included the most important key words in your job description and the vacancy appears high in search engine results. Nevertheless, you should make sure that your job description has the right balance so it stays attractive, clear and readable for the reader. You want to make sure that they are not only looking at the job description but apply for it!
Curious about more tips to make your vacancy text SEO strong? Please contact us so we can discuss what we can do for you!
Esmeralda Tan-A-Kiam
Talent Acquisition Specialist
Yoores Recruitment Solutions

Empowering your recruitment