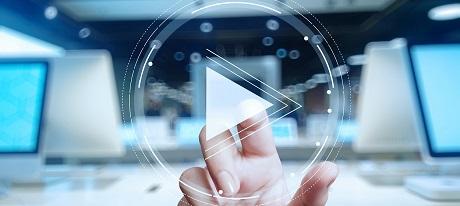 In an increasingly tight labour market in which unemployment is rapidly declining, filling vacancies is no longer as simple as it used to be. The number of vacancies is growing and the amount of potential candidates decreases. Given the situation it is rather remarkable that, even now, so little organisations use Job Videos for their vacancies. Is your organisation still not using Video Marketing with Job Videos? This article provides you with 8 reasons to change course today.
1. Employer Branding
It is one of the most trending words in recruitment, and it should be: you cannot ignore Employer Branding if you want to keep staying ahead of competition and attract candidates to your organisation. Video Marketing is a great way to communicate your Employer Brand in more than just words, to make it more powerful.
2. Distinctiveness
Too many organisations are still not using Video Marketing, which is a pity for them, but an advantage for organisations who do use it: you stand out in the crowd! Vacancies with video are easier to remember and can more easily be spot on your website and timelines. There is no better way to get in contact with potential candidates and stand out from competing employers.
3. Easy to find
Google likes videos. It seems to keep getting harder to be shown on top of the search page results, but there are still possibilities to increase your visibility, for example by writing clear SEO job profiles, but also through posting videos with your vacancies. Videos are more easily shown as top search results, resulting in your vacancy to be shown first.
4. Reach
Your reach will also increase when you start using Job Videos. Not only because your job profile is more easily found, but also more easily shared. A video can be put on YouTube (Google likes this too) or shared among your employees, who really rather share a Job Video than a text-only job profile.
5. Attention Span
The attention span online is low, very low. In fact, a potential candidate has to know within 7 seconds whether the vacancy is interesting and he or she should be able to understand the full job profile within 1 minute. If not, chances are they stop reading. Video Marketing helps you get the attention of your potential candidate within this short time frame and can tell the full story in 1 minute.


6. Engagement
Nowadays, we have access to such a great variety of content online that we are not easily triggered to share something. Original Job Videos, however, are very interesting to share with your social network! They create more engagement than text-only job profiles. As engagement through likes, shares and comment is the way to reach extra potential candidates (with no extra cost), more engagement can help you find the right candidate.


7. Conversion
Because you can tell your story in a powerful but accessible way, your conversion will increase, in quantitative and qualitative terms. As your story is clear, more matching candidates will click through to your vacancy/apply now button. You will get more traffic to your career site and simultaneously reach your target group more efficiently.


8. Hire!
The one thing it is all about: the hire. Video Marketing can help you find your hire! Actually all reasons above contribute to getting this hire. Using a fitting Job Video helps you communicate the power of your Employer Brand (1), helps you stand out from competition (2), makes you more easy to find online (3) and increases your reach (4). Next to that, your target group will pay attention (5) and their involvement with your job profile will increase (6). This leads to an increased reach (back to 4) and a higher conversion (7). When your video is spot on and shared through the right channels, with the right campaigns and SEO tools, you will more easily find the right hire.


So, is your organisation already using Video Marketing with Job Videos? I would be happy to advise you how to improve the results and optimise your recruitment through Video Marketing! Still not convinced? Please contact me, so we can find out together how we can use Video Marketing to get to the right hires for your organisation!
Edwin Noordeloos
Managing Partner



Yoores Recruitment Solutions
Empower your recruitment