However, in practice, there is still some uncertainty about the relationship between recruitment and sourcing in relation to the talent pipeline.


Recruitment Synergy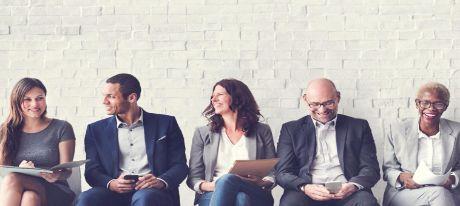 Sourcing is the proactive search and approach of top candidates for current or future vacancies within companies and organisations. Nowadays, this is an essential complement to the recruitment process. It creates synergy between the two specialists; the Recruiter and the Sourcer. Through this collaboration, a talent pipeline can be build and the best candidate for an open position can be selected in a very brief period of time.
It is insufficient to attract the right talent by only putting the vacancy online. Progressive companies and organisations see the need to take action in order to attract the right talent on the long term. Often with the help of a specialized recruitment agency.
Technological Development
Modern recruiting neither guarantees attracting the right talent. Nowadays, you have to take more action. New opportunities thanks to new technological developments, which should not be ignored, arise within the recruitment process, also in the area of sourcing. The Sourcer can cleverly exploits these technological developments and other online network tools and fully focuses on filling the talent pipeline.
Instead of only looking for interesting available candidates, the Sourcer can also focus on finding talented candidates who are not actively looking for a job. This way, The Recruiter can fully focus on their specialism: the professional screening and selection of the best candidates. However, this only can be done when the talent pipeline is filled, which is the main task of the Sourcer.
Yoores Recruitment Solutions has a team of specialised Sourcers and Corporate Recruiters who work closely to take your recruitment to the next level. Do you want to know more about the possibilities? Please contact us for more information!
Dzunia Hochstenbach
Talent Acquisition Specialist


Yoores Recruitment Solutions
Empower your recruitment