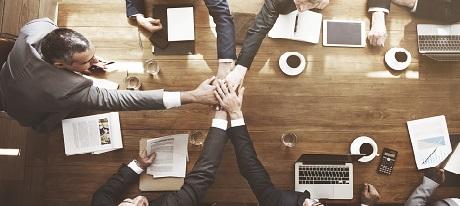 There can be several reasons for this.

The time has come in which attracting and retaining the right talent is more important than a few years ago. Have you ever thought of using an engaging Job Video? A newly hired employee would feel honoured by the fact that an organisation uses complete machines, means and people to attract the right talent, to connect with them and to source with the help of big data. What a luxury!

Luxury, but also a burden for HR and Recruitment. Now more than ever you need to think about hiring the right candidate. Because what and who is right for the organisation?

Of course, there are many external parties who can help you with this specific question, with plenty to choose from. Is your department or organisation losing sight of the big picture with all these recruitment specialists and would you like to have (non-binding) advice on how to optimise a part or the entire recruitment process?

Then think of Recruitment Marketing by Yoores. Based on your recruitment capacity, knowledge and needs, you determine what part of the process you manage and where you enable the knowledge and expertise of Yoores.

If you have a specific vacancy, which is difficult to fill, either in-house or through an external party, we can give you (non-binding) advice and inform you with insights on your target group might. Thereby, Yoores can completely unburden your organisation so you can fully focus on the core tasks of HR.

Although you might want to keep all parts of the recruitment process in-house, it can be very useful to take a closer look at your process. How successful are you as a team and what are everyone's qualities? How long does it take to fill a vacancy and how many external organisations are searching with you for how many different vacancies? How much control do you still have over the process and what is the progress of all current processes and procedures?

In conversations I had in my position as Business Development Consultant, I noticed there are many organisations that have the need to know where the target group can be reached and how to use the right mix of marketing tools for certain job openings.

From our knowledge and experience, and yes, also through big data research, we can – if needed – take care of a SEO optimisation, post vacancies on relevant Job Boards, start social media campaigns and offer Job Videos.
Should Recruitment Marketing not be sufficient, we can actively support you and your organisation with sourcing and approaching candidates. When you want to keep part of the process in-house, but would like to outsource only a particular part of the recruitment process, our integral and client-branded services may be suited to combine forces.

Would you like to know more about our Recruitment Solutions and how our organisation can support your Recruitment? Contact us now via +31 6 8689 2731.
Marloes te Wierik
Business Development Consultant


Yoores Recruitment Solutions

Empower your recruitment