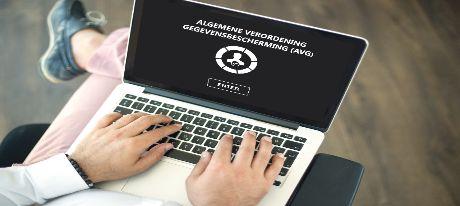 Privacy regulations will be tightened in May 2018 and the General Data Protection Regulation (GDPR) shall enter. This law will replace the Dutch Personal Data Protection Act and other national laws in various EU countries. But what effects does the GDPR have on recruiters, the job application process and how can you prepare for this?
First of all, it is important to know what this change entails. The GDPR goes further than the Dutch Personal Data Protection Act and increases the obligation of companies that use personal data. This law ensures the improvement of the privacy of individuals and increases the need for companies to deal correctly with personal data. As a recruiter, you probably receive multiple résumés from applicants on a daily base with personal information. You are responsible for the correct handling and processing of this information according to the GDPR.
With the administrative regulations that goes along with the new GDPR, you must demonstrate that your organisation is acting according to the GDPR, what personal information you will process and for what purpose. Keeping personal information in your database infinitely has been passé (for a while) and you should keep in mind that you need permission from every individual to keep them in your database.
May 2018 might seem far away, but there are more actions you need to take than you might think to correctly implement the GDPR into your organisation. Do not worry, you are not yet too late. In fact, organisations have two years to correctly implement their changes. However, do not underestimate this and make sure that you are managing it, by yourself or through an external party to avoid high fines. Please also keep in mind that all the information in this blog is based on our own knowledge and experience. We recommend contacting a legally acclaimed advisory organisation for more insights on the new GDPR and what steps you should take.


Is your organisation in need of a proper database or can your current database use an upgrade? Yoores offers a CRM, a so-called Applicant Tracking System (ATS), which includes everything concerning the recruitment process: from the number of applications to additional information on every potential candidate. We can also provide a Database Maintenance service where we perform a verification and correction of the data, according to the new GDPR. Every quarter, we send a mailing to the database which gives people the opportunity to be removed from the database. This way, you do not have to worry about it.
Would you like to know more about our Applicant Tracking System (ATS) and Database Maintenance? Feel free to contact us for further information!
Esmeralda Tan-A-Kiam
Talent Acquisition & Recruitment Marketing Specialist



Yoores Recruitment Solutions
Empower your recruitment