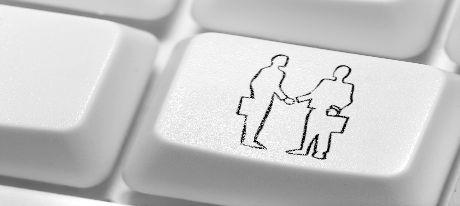 For example, your employee takes his/her neighbour to the office for a cup of coffee, because he/she might be suitable for the current open position. You make some time for a face to face interview with this neighbour to find out what he/she wants in his/her career and if there is a match.


Nowadays, potential candidates are mainly recruited online. There is no time to invite every applicant over for a cup of coffee. But how do you manage to keep the contact with potential candidates personal, and why is this important?


When you come across a suitable profile, of course it is best option to call the person directly, if this is an opportunity. During a call, you can explain why you are interested in his/her profile and you can ask what kind of position they might be looking for. In other cases, you do not have access to a phone number, especially when someone is not (actively) looking for a new job.


Take for example LinkedIn: in most cases you do not have no access to phone numbers. You can try to contact a suitable candidates by sending an InMail. It is very important to send a personalised message. First of all, because this person will immediately notice when your InMail is a 'mass e-mail'. The candidate will not feel special, maybe even a bit offended by the fact you did not even bother to take some time to send a message to someone who might become your new colleague.


Subsequently, this person will not feel appealed to answer. After all, you have send the same message to 100 other people. And now, you still do not know if this person is open for a new job opportunity. It might be the case that the candidate is not interested, but does know someone who might be and fits the profile. This person will probably be more willing to connect you with another suitable person if you have put a little more effort in your InMail and approach.


What you have to take into consideration as well, is that an impersonal approach in recruitment can also damage your Corporate Image. Besides this, you will simply miss a chance to make a good connection to enrich your business network. It might not be a good match, but you might still be meaningful to each other in the future.


Finally, it makes your work a lot more interesting and fun when you send personal messages! You will be able to converse with people you would normally not converse with, maybe even receive compliments for the nice InMail you have sent and you will have more success as a Recruiter. So, write personalised messages! And you will see that all parties (potential candidates, the employer, the recruiter and potentially a customer) will benefit.


So, how do you write a good personal InMail? And how do you manage that this personal message comes across? Yoores would gladly help and advise you! We have a team of specialised Sourcers and Talent Acquisition Specialists who can raise your recruitment to a higher level. Curious to see what the possibilities are? Please contact us!
Christine de Vries
Talent Acquisition Specialist



Yoores Recruitment Solutions
Empower your recruitment