This also ensures an increasement of competition among organisations to attract and retain the right talent.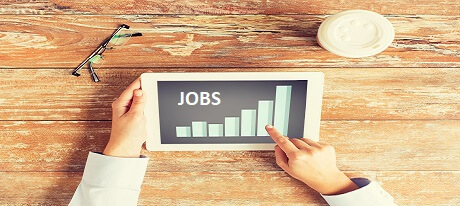 The amount of job openings in the third quarter of 2017 even increased with 51.000 vacancies, according to the statistics of CBS. The pressure on the labour market is constantly expanding. There is more competition between organisations and that is why, now more than ever, it is important to think about and work on your Employer Branding. After all, you want to be viewed as an attractive employer in the market during these times. How does your organisation cope with this?
Employer Branding
According to research by PR and communication advisory firm Weber Shandwick, only 12% of employees in the Benelux think that the Employer Branding of the organisation matches the reality of the workplace. Always keep in mind: your employees are the most important ambassadors of your organisation! Strengthening the Employer Brand makes employees feel proud and motivated to work for you and speak openly about it. In addition, you can not make up an Employer Brand. This is something that you are, carry out and must live up to. Of course, you can decide what you want your Employer Brand to be. But make sure you live up to it: 'practice what you preach'. Working on your Employer Brand does not only help you to fulfill your current job openings (short term), but also reduces the time-to-hire for future vacancies (long term).
Recruitment Marketing
In order to bring your current vacancies under the attention of active job seekers or latent job seekers, placements on job boards or social media channels are not enough. Each job profile has a different target group and behaves differently. Therefore, you need a tailor-made approach for each vacancy. With the help of (big data) analysis and experience, you can determine what resources should be used to achieve the best results per job profile. Four Recruitment Marketing platforms are distinguished: job boards & postings, SEO / SEA & aggregators, social & talent sourcing. If you do not have the data, knowledge or time to do this yourself, you can use the help of a specialist like Yoores to ensure maximum results.
In conclusion, Recruitment Marketing and Employer Branding are two different strategies but nevertheless connected. Your Recruitment Marketing activities will most likely be less successful if your Employer Branding is weak, and vice versa. Always make sure to use the right mix!
Curious how Yoores Recruitment Solutions can assist your organisation with Recruitment Marketing and Employer Branding? Please contact us for more information!
Esmeralda Tan-A-Kiam
Talent Acquisition & Recruitment Marketing Specialist



Yoores Recruitment Solutions
Empower your recruitment