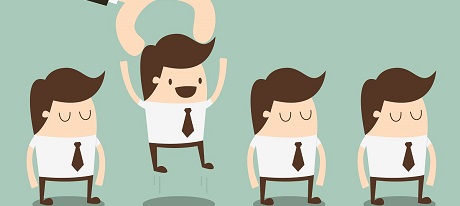 When you have a new job opening, the question that is often asked is: how are we going to fill in this vacancy in the current market with the right candidate and as quick as possible?

Meanwhile, there are different techniques that you can use to increase the influx of candidates, including advertising on well-known job boards and using Recruitment Marketing. Active job seekers are easy to find, often because they take action themselves to find a (new) job as soon as possible. But you also have to deal with a fairly large group of potential candidates that are latently or not actively looking for a job. Perhaps the top candidate you would like to add to your team is located within this group, which takes us to a very important and perhaps even essential action in the Recruitment World: Talent Sourcing.

Talent Sourcing is the search for, investigating and proactively sourcing of passive and active candidates. Potential candidates are usually active on specific channels such as communities/forums and job boards. To increase the chance of attracting and binding talent to your organisation, you could approach these candidates directly with an interesting offer.

Sourcing talents must be done according to some strategic steps. Firstly, you should find out on which forum and/or community your target audience can be found. This way, you will find out the Java Developer you are looking for is on Stackoverflow and the Engineer on the National Vacancy platform, but the Account Manager is active on LinkedIn.

Giving personal attention to a candidate also increases your chances: massively sending inMails, called Bulk Mails, is strongly discouraged. A candidate will know notice this immediately. If you are able to gain the attention of someone through personal approach, it is more likely he or she is more inclined to make a switch.

Active Talent Sourcing becomes even more important in the increasingly tightening labour market. Recruiters are more and more using data analyses and keep themselves up-to-date about the newest social media trends. Talent Sourcing makes the recruitment and selection process more efficient and personal, which can be just enough to pull in a candidate.

But how will you look for suitable candidates? How do you ensure a good first impression as an employer? Yoores is happy to advise and help you with this! We have a team of Talent Acquisition Specialists that will lift your recruitment to a higher level. Curious about the possibilities? Feel free to contact us!
Osmalien Franciska
Talent Acquisition Specialist



Yoores Recruitment Solutions
Empowering Recruitment