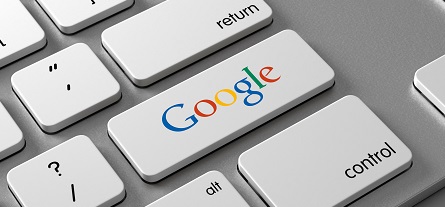 This new job search engine is suppose to make the application process a lot easier for applicants, knowing Google collects vacancies on the web and provide you with all the necessary information about the job opening and company. Is your organisation ready for this?
Although Google For Jobs is not yet active in Europe (it is in the Unites States), a lot of people already speak highly of this new job search engine. The first results are also positive: "the first test results lead to 18% more applicants". We have listed a couple of benefits of Google For Jobs:
1. You don't miss a vacancy
If we are to believe Google For Jobs, you will not only see the vacancies with the exact job title that you searched for. It also integrates advanced Google tools which enables job seekers to find positions closely matching their preferences. This way, a job seeker does not have to look for the right job by searching on different job titles. Besides, there might be a few vacancies in your search results with job titles that you didn't think of but match.
2. One platform
Google For Jobs collects vacancies from different sites. This way, a job seeker does not have to login / logout on different job sites. Similar to the big job boards, a job seeker can narrow his/her search with their preferences. Google is partnering with (job) sites such as CareerBuilder, Monster, LinkedIn, Glassdoor and Facebook. Note: one of the big sites in recruitment does not (yet) parent with Google for Jobs: Indeed. The odds that Indeed will join Google for Jobs is not that big, because they see Google more as a competitor.
3. The big picture
Aside from the vacancy text, you can see even more information compiled by Google. You can see the company's rating on Glassdoor (and other job-related websites), have a link to the company's website and more job openings from the company. Google For Jobs even shows data about the salary indication for the job, even if no salary indication is included in the job description.

This makes Google For Jobs a platform, where a job seekers can retrieve all the valuable information they need instead of hopping from site to site. No more going from one site to the other to find the perfect job, but one platform with all the required information. Not only is this more efficient, it also saves time.
It is now, more than ever, important to have a good (online) Employer Branding. What do people say about your organisation online? If it turns out the way Google For Jobs indicates, this will all be available to job seekers in a glance. It is still not quite clear when Google For Jobs will be active in Europe, but it is expected to go live in the first half of 2018. Is your organisation ready?

Curious how Yoores Recruitment Solutions can assist your organisation with (online) Employer Branding? Please contact us for more information!
Esmeralda Tan-A-Kiam
Talent Acquisition & Recruitment Marketing Specialist



Yoores Recruitment Solutions
Empower your recruitment