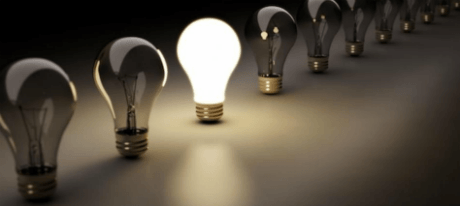 When talking about talent, the football field quickly comes te mind. Recruiters are the scouts standing next to football field, trying to spot a special player. Like many other skills, scouting is something that can be learned with time and effort. An important skill is recognising signs of talent, this makes the job a whole lot easier for HR staff, or recruiters. What to look for? In this week's blog I will present seven characteristics often found in talented candidates.
1. Talent is versatile
Talented candidates often excel in more than one skill. Talent, therefore, comes in a package. Because talented candidates often have a diverse skill set, they are well equipped to take on multiple roles in an organisation. This gives them an edge over candidates with a 'limited' skill set. To discover how versatile a candidate is, ask questions about their duties and responsibilities in previous positions. Or you could ask the candidate to describe a situation in which he/she was in a demanding position, try to discover how they handled this situation and what skills they used. The answers to the questions give a pretty good impression about the versatility of a candidate.
2. Talent shows confidence
Having confidence is not a bad thing, provided it doesn't turn into arrogance. The difference between the two is a fine line. Talent knows the difference; they are aware of their strengths, but can also admit it when they are wrong. Talented candidates know their weaknesses and, due to their confidence, don't mind it when they receive suggestions, or criticism. These are all very important characteristics when working in an organisation that depends on successful cooperation between employees. To discover more about confidence/arrogance, ask candidates about their weaknesses (it's not a cliché question). The candidate with confidence is able to identify their own weaknesses and explain how they deal with it. The arrogant candidate will have trouble answering this question.
3. Talent is flexible
Modern companies are caught up in a race with the competition and therefore constantly switch between different goals and strategies depending on the situation. This instability is very demanding for a company, especially for their staff. Real talent is capable of quickly adapting to change, and when needed, able to inspire other to do the same. Talent can take on the role of change agent, create support for change and help less flexible colleagues to adapt. To learn more about the flexiblity of a candidate, 'surprise' them with a question about unexpected situations and how they dealt with it. The answers will give a good impression about the candidates flexibility (e.g: "I quickly adapted to the situation by using this skill and this method" vs. "I tried to fight change and restore the status quo".
4. Talent is goal oriented
Talent cares about results and therefore likes to work towards targets, or long-term goals. This is an important fact to recognise as a manager. It's the responsibility of the leadership to cultivate the purpose of employees by setting ambitious, but realistic targets. After a target is achieved don't forget to compliment them, or reward the employee. Recognition is very important, also for talent. During the interview, a good indicator for relevancy are questions from the candidate about how they can grow in your organisation, what their work will look like and what is expected of them.
5. Talent asks the right questions
Talent is bright, curious and open to new opportunities. This manifests itself in asking the right questions. Talent is not afraid to do this during conversations, presentations and meetings. This 'talent' helps them to learn new skills quickly, getting a clear picture of a problem or adapt a new (working) situation. On top of that, asking constructive questions look good in the eyes of a client (in a consulting setting). Most of the time it's appreciated when you think with them about a problem or solution. How to spot this? Easy. Candidates with this talent will ask a lot of (relevant) questions during the interview process. About the company, clients and employees, but also about their position and future responsibilities.
6. Talent communicates with ease
Communication skills are something I always look for during interviews with new candidates. This is even more so when I'm working for a project-based organisation that depends heavily on team work. The success of this form of work stands or falls with the communication between employees. On top of that, a healthy dose of charisma benefits the contact with clients and helps attract new business. This is another easy way to spot talent. The interview process provides a clear picture of the communication skills of a candidate. Written skills are something to take into account as well, the motivation and emails written by the candidate are a good indicator for this.
7. Talent focuses on the long-term
Talented candidates will focus on the long-term and don't live from day-to-day. They are ambitious, motivated, eager and prepared to commit themselves fully, to reach their goals. Managers can help cultivate this by setting ambitious long-term goals and let talent grow in their organisation. When done properly, this constructive relationship between manager and talent can help a company achieve (long-term) success. To get a clear picture about the terms in which a candidates thinks, try to ask questions about their goals, ambition and dreams. The short term thinker will talk about buying a new car, the long term thinker will talk about buying a house or the possibilities for growth in your organization.
The search for talent can be unrewarding, even when you know exactly what you're looking for. Hours of work without real results. Perhaps you could use a helping hand? Send me a message. I'm more than willing to discuss different recruitment strategies with you, or your HR department.
Still not convinced about the benefits of RPO? Leave a comment! I will try to respond as quickly as possible and answer your question. Specific questions about RPO and your organization? Send a PM. I will then try to adress the specific opportunities and challenges for your organization.
Edwin Noordeloos
senior partner
Yoores Recruitment Solutions

06 22 37 36 21