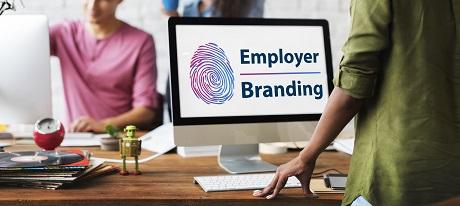 Besides all known (traditional) forms of recruitment, there is now a specific discipline for recruitment within the world of marketing. Hereby all necessary marketing tools are optimally used and where necessary combined and integrated. Not only campaigns on social media, but als career sites, job boards, nice sites and mobile recruitment.


A big part of Recruitment Marketing is Employer Branding, which is about the strengthening of your Employer Brand. It is no longer about finding the right candidates for vacancies. Your brand and image are important, for all aspects within your company, and therefore also for recruitment.


With Employer Branding, you are not just strengthening the entire brand, but you also decrease the time-to-hire and increase the quality of responding candidates. If the Employer Brand is strong, the identity of the organisation as an employer is clear and the awareness is a minimum of 75%, it is easier to attract the right candidates in the future. Remember, it will also increase the retention. Because it is not only about hiring the best talents: you also want to keep them.


The objective is that all marketing tools are used efficiently and effectively, and that each client and each vacancy requires a different method. In a creative, but highly targeted way, Recruitment Marketing Specialists know how to attract the right candidates for each specific vacancy.


Are you not getting enough response with one particular vacancy? Of course there is always a short term solution: Job Marketing. However, Employer Branding will have a long-term value that is also useful for these kind of difficult vacancies. In fact, this is a vicious circle: a positive candidate experience makes a stronger Employer Brand, which increases the chance of the right candidates responding to future applications.


Candidate Experience is therefore of the utmost importance. This is the experience a candidate has with an organisation when they apply for a job. During this whole recruitment process, it is important that this experience is positive: from reading the vacancy text to (potentially) signing an employment agreement.


Even when a candidate is not hired, this is still very important. One bad online review can already severely damage the image of an organisation. Think about mistakes like sending a candidate an e-mail with a wrong name, or stating a reason for the dismissal that is not applicable to this particular person. More and more often people use social media to ventilate their frustration when this happens.


What we can learn from this? Not only focus on filling job openings at short term. As an employer you should consider the long term effect of all communication throughout your company. Especially when it comes to recruitment: with a strong Employer Brand the recruitment process will get more and more effective and efficient.

Do you want to know more about our Recruitment Marketing and Employer Branding services? Please contact us for more information!
Rosa Marijnen
Recruitment Marketing Specialist



Yoores Recruitment Solutions
Empower your recruitment